Big lesson: Kareem teaches Griner skyhook →
Looking up to someone for one of the few times in her basketball life, Brittney Griner leaned into the 7-foot man in front of her, watching and listening as he flipped in one hook shot after another.
Righting the wrongs of '42' →
Jackie Robinson's story, as told in 42, is incomplete and has some historical gaps, but it allows one father to begin a conversation with his son.
All-Powerful Johnny Football (Maybe) Finds... →
Nice quick read on an on-going saga.  And I'm very happy to see this NCAA cartel/EA Sports situation get back into the news.  "If the NCAA ends up settling this case — which it would likely do if the case is certified as a class action — then those payments would violate NCAA rules, rendering every current player ineligible under NCAA rules. "
Staples Center Named Best NBA Arena for... →
Kobe Bryant and Other NBA Stars Ride the Most Epic... →
A glimpse inside the bus elevator at Barclay's Center.  A bus.  Elevator. 
Freaky Sunday: Kobe, LeBron In Role Reversal
I WAS SHOCKED TO READ THIS ON DAILY DIME: "The irony is that James, despite his aversion to being a focused scorer like Bryant, is historically a more prolific scorer. James is third all time in scoring average per game, averaging 27.6, behind only Michael Jordan and Wilt Chamberlain. Bryant is 10th at 25.5 points a game. For a more balanced view, consider this. Since 2003, when James...
National Signing Day: Why Recruits Are Suddenly... →
Karma?  I loves it.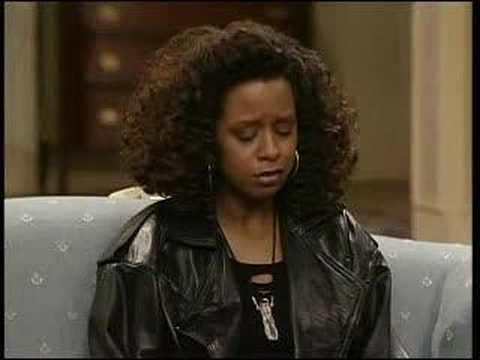 Munchie Legaux, Spiffy Evans Among College... →
Still doesn't beat Scientific Mapp (former FAMU point guard).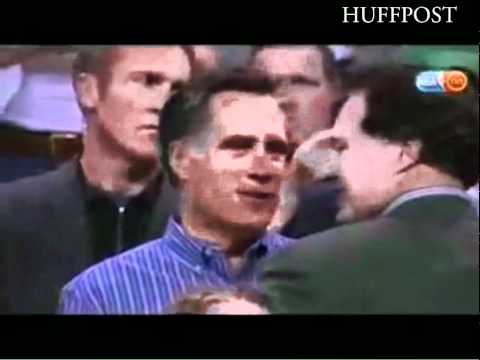 OLD FISH, NEW FISH →
Fun article in The New Yorker about the Miami Marlins.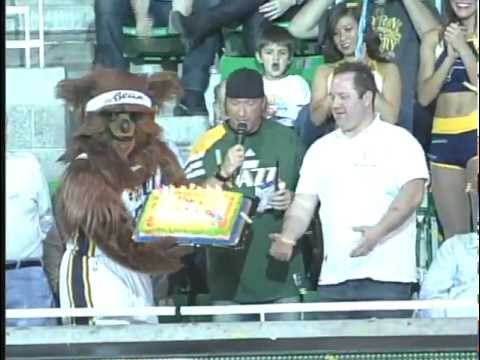 Wary of Energy Drinks in an Adrenaline Sport →
Pacquiao would like to ban condoms in...
                                                                                           Clearly one too many blows to the head….
Steve Johnson, Buffalo Bills wideout, blames God... →
Funny as hell!!  -But I wouldn't stand anywhere near Stevie during a thunderstorm.  
Michael Jordan has spoken.  He said what everyone expected him to say.  Now let's get on with it. Is it a surprise to anyone that Jordan would "never have called up" Isiah or Larry or Reggie?  He had no real relationship with those guys off the court.  What he did have was Scottie Pippen and Phil Jackson.  Why is it so easy for folks to forget that? Ultimately [as Jordan admitted] times have...
GTFOH Cleveland
I expected there to be backlash, but this is ridiculous.  The state of Ohio has officially gone off the rails and is spiraling toward self inflicted embarrassment.  Burning jerseys, local columnists warning that LeBron can no longer live in Akron, Dan Gilbert's "open letter". I don't agree with the way LeBron chose to announce his decision, but…I mean damn.  Did Ohio really think they owned...
"She can sing, I'll tell you that" →
Florida restores ex-Miami Dolphin Sammie Smith's... →
I still have the shirt that Sammie Smith autographed for me when I was a kid & he was larger than life at FSU.  Glad to read that he's continuing to get his life on track.
WHERE is your self respect?!
  Ya really think begging and making tearful videos is gonna convince LeBron to stay? Desperation is SO unattractive.  You tried, ok?  Now it's time to come to terms with the fact that LBJ will be ruling in a different kingdom next year.   If I were you I'd start strategizing about how to rebuild and stop trying to catch a train that's already left the station.
Pacman Jones works out with Bengals →
OF COURSE he did.  Who else could he possibly play for?!   Everyone deserves a second chance and many times a third.  But this is getting ridiculous.  How about giving a new guy on the cusp of making the roster a chance?!   I seriously hope the guy proves everyone (including me, wrong).  But who's your money on?   - -I guess the Bengals are determined to prove that a cat has more than nine...
COLT MCCOY: "SAY WHAAAA?" →
I am LOVING Jon Gruden these days.  As a coach I found him irritating beyond belief but as a commentator I can't get enough of the guy.  His "Gruden QB Camps" are so much fun to watch! The look on Colt McCoy's face is priceless as Gruden continually chirps at him.  Also fun to see and hear some real football talk instead of the usual 10 second sound bite.  Check it...
Obama's First Pitch Was Terrible, But These Were... →
Watch
Kudos to Coach Randolph….believed to be the nation's only female head coach of a high school varsity football team.  That's absolutely crazy when you think about how many high schools there are in this country!  A shame that people will blame whether she wins or loses on the fact that she's a woman.  
Hunter talks about race →
Talk about a loaded article.
'Who Dat' Claim Was Misunderstanding, NFL Says →
Glad that we've all come to our senses.
GOOD RIDDANCE TO THE 2009 BOWL SEASON.
I'm officially over the '09 bowl season.  Usually during this time of year I'm planning my life around what games are on and when.  This year?  I went out for a 3 hour lunch on New Year's Day. I know every team has worked hard to get to where they are.  Congrats, rah-rah and go team.  But, uhh…..can we say booooring.  Props to Auburn/Northwestern and East Carolina/Arkansas for doing their best to...
TMZ Site Dedicated to Sports Is Expected →